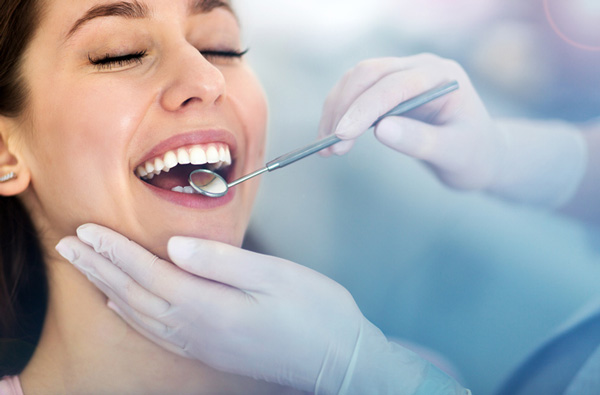 CEREC (Chairside Economical Restoration of Esthetic Ceramic) has become, in recent years, a worthy rival of the traditional crown.



CEREC crowns are an alternative type of dental crown that uses CAD/CAM technology to create a synthetic tooth for the patient.




Same Day Crowns Offer

San Francisco Dental Arts is fortunate enough to offer CEREC crowns to its patients with the latest CEREC technology. Our qualified dentists can fit a new crown within an appointment of 2 hours. Patients receiving a new restoration with a CEREC crown will not have to wait 2 weeks for the dental lab to create their custom crowns. For those who are made anxious by dental procedures, this method of tooth restoration can be greatly relieving.


Same Day Crown Procedure
The impacted tooth will be identified and examined, with our dentist assessing the affected tooth's need for a crown; this could be for a number of reasons, from tooth decay to a chip or crack.

The dentist will then clean the damaged tooth, clearing out any plaque or tartar.

They will file and shape the tooth to be ready for the crown, removing any tooth decay or harmful bacteria from damaged tooth, and preventing it from spreading further in the mouth.
Restorative Dentistry In A Single Visit

The tooth is now ready for the CEREC process to begin. The dentist will ask what shade of white you'd like the tooth to be, in order to match it as closely to your natural tooth, as possible.

The dentist will take 3D images of the tooth, so no dental putty is needed, and a model of healthy tooth structure and the teeth will be uploaded to the computer.

Out of a block of ceramic, the CAD/CAM technology will carve out your new tooth. This process can take as little as 15 minutes, far quicker than waiting for the dental lab.

The newly prepared tooth will be polished and then placed over the tooth. No temporary crowns are needed and no wait time.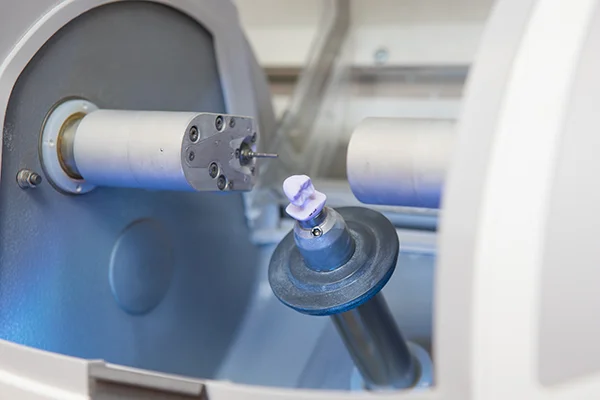 Benefits of CEREC Same Day Crowns

The aforementioned benefit of a very short waiting time, of about 15 minutes, is one that inclines a lot of patients toward CEREC crowns.

It means that temporary dental crowns do not have to be used and everything can be done quickly.

In terms of cost, it changes from each individual case. CEREC is not that much more expensive than more traditional crowns, because there is no cost incurred from the dental lab process.

However, CAD/CAM technology is used, so the cost of dental work is similar. Talk to one of our dentists for an accurate assessment of the CEREC crown cost.

CEREC can only be made from ceramic, but the crown is very strong and does not chip or wear down easily.

CEREC dental crowns can typically last 10-15 years, and possibly even longer with the upkeep of good oral health and hygiene.


Natural Looking Teeth in Just One Visit

CEREC dental crowns are also said to be the most indistinguishable from regular teeth.

Unlike metal or porcelain fused to metal crowns, CEREC crowns look almost identical to your natural teeth.


Am I A Candidate for CEREC Same Day Crowns?

CEREC same day crowns are an excellent option for individuals experiencing a range of dental issues, including:


| | |
| --- | --- |
| • | fractured teeth |
| • | tooth decay |
| • | worn enamel |
| • | misshapen teeth |
| • | discoloration |
| • | missing teeth |
| • | or teeth in need of a root canal |

With their advanced technology and efficient process, these crowns offer a quick and effective way to address various dental concerns, providing you with a durable and natural-looking tooth restoration in just one visit, no temporary crown needed.


Latest Technology in Cosmetic Dentistry

One of the unseen benefits of same day crowns are the lack of stress and anxiety potentially involved, compared to traditional methods, and we're happy to calm your dental worries in any way we can.


Same Day Dental Crowns in San Francisco

San Francisco Dental Arts is excited to offer CEREC same day crowns as the technology means we can save you a lot of time and hassle. You wont have to wait weeks or make multiple visits to have the smile you deserve.

To book an appointment with us now to discuss your crown needs, contact us at 415-854-9396.