Your San Francisco Dentist

San Francisco, CA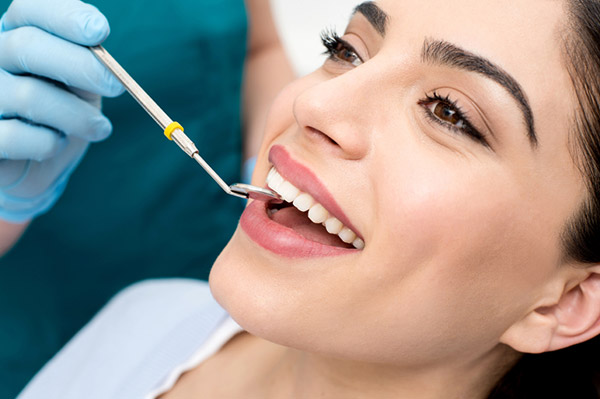 Our staff at San Francisco Dental Arts provides more. We strive to provide our patients with the latest in dental treatments and technology while also maintaining a more person-centered, comprehensive approach. We understand that your oral health is part of your overall health and we provide treatments to help.

Dentistry incorporates three areas of work: namely preventive, restorative, and cosmetic. Building a beautiful, professional smile through cosmetic dentistry can greatly enhance your entire look. Located near downtown San Francisco, our office is easily accessible for a quick consultation, and a range of treatment options, letting you get quickly back to your day. Our staff at San Francisco Dental Arts can help you have the smile you want.

A great smile can take some work. Most of us do not naturally have perfect teeth. While you may try to hide your teeth, the placement and shape of your teeth can affect more than just your bite, it can alter your entire facial shape. We provide treatments that can enhance the shape, color, and look of your teeth. You may be surprised how quickly we can make a dramatic change. Options include:


| | |
| --- | --- |
| • | Bioclear: Bioclear treatment allows us to make simple changes to the shape and look of your teeth in just one appointment. The process includes creating a mylar mold and then filling it with a strong resin material onsite. This is similar to dental bonding, but the process is stronger and lasts longer. |
| • | Invisalign: Invisalign Clear Aligners are often described as a modern take on traditional braces. Treatment does not include any brackets or wires. Rather, Invisalign treatment includes a series of silicone molds that are designed to be worn over your teeth. Each mold applies pressure to slowly move your teeth into position. Patients appreciate the discretion of clear aligners and the ability to remove them when engaging in an activity or event that would make wearing them prohibitive, such as playing sports or a musical instrument. |
| • | Veneers: Dental veneers are one of the fastest ways we can make a significant difference in the look of your most visible teeth. A dental veneer is a thin porcelain shell that we can adhere to the front surface of your teeth to alter their look. With them, we can alter the size, shape, and coloring of your teeth. We can cover chips, cracks, make teeth appear more straight, close gaps, and hide stains. |
Great Teeth In San Francisco

Life and work in a large city such as San Francisco can be fast-paced and competitive. Standing out in a professional world requires putting your best foot forward. A brilliant smile is one step that you can take. Studies have found that a smile can have a large impact on what others think of you. In fact, studies show that 9/10 people stated that an attractive smile was important. We invite you to learn more about simple Cosmetic Dentistry treatments that make a huge impact.

For more information, contact our San Francisco office at 415-854-9396.