TMJ/TMD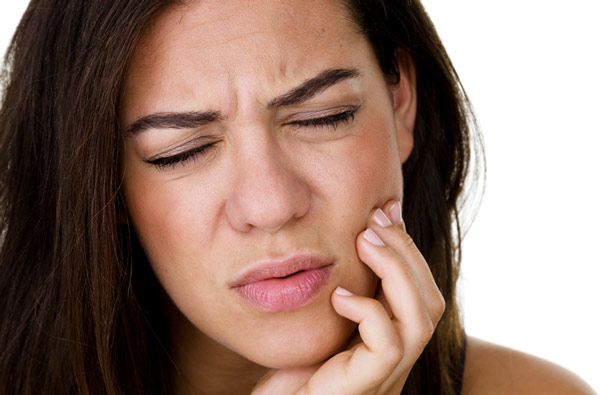 The temporomandibular joint (TMJ) is the joint that connects the top of your jaw to the bottom of your skull. There are two TMJ's in the head, one on each side, just in front of the ears. The joint can be susceptible to complications, under the umbrella term temporomandibular disorder (TMD), the severity of which can differ between mild to excessive pain.

Most commonly, TMD happens when the disk that protects the jaw and skull from grinding against each other slips out of place. TMD is fairly common, and can happen to anyone, although women appear to get TMD more than men. TMD has a range of different treatments, depending on the severity of the TMD. At San Francisco Dental Arts we can advise you on the best course of action for your TMD.


What Is Temporomandibular Disorder?

TMD happens when the temporomandibular joints do not function as they should, affecting the jaw muscles and nerves. It is not entirely clear what causes TMD, and some of the stated causes could be complications as a result of TMD.

Previously mentioned is the movement, or in some cases erosion, of the protective disk. Other causes include damage to the cartilage due to arthritis, a heavy impact to the joint, or prolonged pressure to the joint, through other conditions such as bruxism (teeth grinding).

Symptoms of TMD range depending on the cause, which is often difficult to recognize. Pain in the face and jaw, particularly around the ears, or while eating, is a common symptom of TMD. Jaw muscle fatigue or locking of the jaw can also indicate TMD. If you feel any of these symptoms, book an appointment with us so we can help.


Treatment

TMD is often short-lived and so going easy on your jaw can often lead to an improvement of your condition. Taking over-the-counter pain medication and eating soft foods can help ease symptoms.

Our dentists can teach you helpful jaw exercises to ease any stiffness felt. If you are participating in any contact or object sports, a brief break from those will decrease the risk of further injury. Avoid chewing gum or biting your nails as this can put unnecessary strain on your TMJ.

If non-invasive treatment does not seem to be working effectively, there are a number of different procedures that can solve TMD. Crowns can be used to realign the bite of your teeth, if your bite is causing your TMD. This can also be done through filing your teeth. Surgery can take place to open up the joint and resolve the issue in a more direct way. This is only done, however, if non-invasive treatment is not possible.

San Francisco Dental Arts offers a range of different treatments for TMD and is happy to accommodate your jaw pain in any way we can. If you begin to feel jaw pain, avoid strenuous exercise of the jaw and allow it to relax. If the pain does not subside, please get in touch with us at the contact details below, and we can help.

If you're feeling jaw pain, and want to know more about TMD, please contact us now at 415-854-9396 and we can book you an appointment.