Holistic Dentist


San Francisco, CA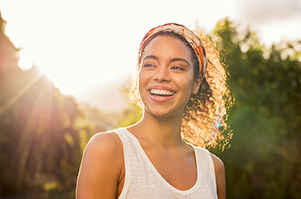 Medical health professionals who endorse alternative dental practices are also known as holistic dentists. In layman's terms, they use all-natural remedies to treat their patients. They also have strong faith in the belief that maintaining proper oral hygiene is essential to maintaining an overall health quotient. Although such practices have existed for a long time in many parts of the world, it has started picking up more traction lately due to online news sharing platforms.

Any dentist with a license to practice can adopt holistic medicine. According to some surveys, their primary specialty is treating oral issues such as gum disease, cavities, and bad breath. However, instead of relying on conventional medicines, they put forward natural care. Their primary objective is to undertake oral care through a holistic approach. Therefore, holistic dentists take account of overall health when treating oral problems.

Some dentists are known to practice dual specialties. For instance, they may opt for traditional treatment in some scenarios while offering natural treatment and care too. In recent years, advancements in the field of biopharmaceuticals and natural therapies have led to a sharp increase in the acceptance of holistic dentistry.

At San Francisco Dental Arts, we take utmost care of our patients through carefully conditioned treatments that pertain to individual patients. Be it a regular dental checkup or an intensive surgery, our circle of friendly and professional staff members are on their toes around the clock to make sure that our patients are always feeling comfortable and confident while going through their dental treatments.


What Are the Most Popular Treatments Offered By Holistic Dentists?


Unlike a traditional dentist, holistic dentists pay abiding attention to developing your biological ecosystem through treatments, such as homeopathy, herbology, diet changes, and cold laser treatments. Besides diagnosing and treating common ailments like tooth decay, gum disease, or degrading gum lines, they can also help you build a strong immune response.

One thing that does stand out in holistic dentistry is that it does not offer fluoride treatment in any scenario as holistic medicine does not recommend using amalgam for tooth implants. According to some studies in holistic medicine, there can be trace amounts of mercury in amalgam, which can make the affected area more sensitive post-surgery. There are also bacterial residues leftover that can give rise to a myriad of other dental issues later on.


How Does Holistic Medicine Differ From Traditional Dentistry?


The most notable differences between traditional dentistry and holistic dentistry are rooted in their philosophies toward health care. Conventional treatments conducted by dentists are mainly circling around dental health, whereas a holistic approach considers that all areas of health are deeply intertwined. This philosophy eventually leads to some differences in treatment options and medications.

A general dentist is mostly concerned with the issues around the oral cavity and will go as far as the areas of the neck and head that may be affected by the mouth. As a result, they are unable to engage with any side effects caused by dental materials optimally. On the other hand, as holistic dentistry only utilizes natural ingredients to shape its medicinal courses and treatments, the issue of harmful side effects is completely eliminated.


Are There Any Risks Involved?


Although holistic dentists are completely relying on natural materials for treating patients, certain medical conditions have been known to cause hindrances to their approach. For instance, if you are in urgent need of medical attention for a root canal, holistic dentistry may not have the best resources to deal with it right away. In such scenarios, dentists may entertain the possibility of pulling the tooth out instead of opting for damage control or possibly saving the tooth.

Certain chronic illnesses can also hamper your holistic treatment course as there is much research to be done in that discourse. Severe dental infections or a history of tooth decay may also impede the usual course of actions taken by restorative dentistry. Another notable concern for holistic dentists arises when allopathic medicine and herbal medicine react in an unwanted manner. While holistic medicine has its limitations, it has proven to be quite effective in many areas of oral care.


Is Holistic Dentistry Suitable for Children?


So far, there have been no reports or findings to suggest that holistic dentistry may have an adverse effect on children. In fact, it is considered one of the safest approaches to oral care due to its inclination toward all-natural ingredients and safe dental materials. However, if there is any additional effectiveness in the case of children is still up for debate.

It is however advised that if you are intending to take your child to a holistic dentist, you should seek one that specializes in pediatric care. They are in a much better position to diagnose and treat medical conditions surrounding young children. Besides the right knowledge and skill set required to deal with such cases, they may also have child-safe equipment readily available at their clinic.


Prominent Benefits of Holistic Dentistry


If you have had a brush with holistic medicine in the past while dealing with other medical conditions, then you may already be convinced to give it another shot when it comes to your oral care. Natural remedies have little to no side effects, which is why their popularity is soaring right now. While holistic dentistry has its setbacks, biocompatible materials used in their treatments are considered some of the safest when it comes to oral care.

Another major concern making its round these days is the speculation around fluoride use in conventional dental practices, which can be bypassed if you are choosing holistic treatments. Many of the alternative treatments offered under holistic dentistry have also turned out to be the safest long-term solutions to oral issues. Although one may not be concerned about passive health issues sprouting from traditional dental treatments, holistic treatments can offer whole-health care. Some might argue that this avenue of dentistry is in need of more research, but when it comes to common oral conditions, a holistic approach can be relied upon without hesitation.

When it comes to cleaning your teeth, a holistic approach makes sure to get to the root of the problem and provide a dependable solution. It goes much beyond just fixing the current issues you may be facing and outlines a well-rounded treatment plan by taking your entire health profile into account. Dental treatments, part of prenatal care, have also started introducing holistic philosophy due to its high rate of success in other avenues of oral care.


Insurance Coverage for Holistic Dental Care


Most dental insurance plans will include holistic dental care by default, while others may need you to opt-in for such an option voluntarily. Depending on your insurance plan and the clinic you are visiting, the terms and conditions of dental coverage may vary. Holistic dentists are usually not specifically listed under many insurance coverage policies, as they are considered general dentists in most scenarios.

If you are planning on visiting a holistic dental clinic, it is wise to assess your local network for the right options which fall under the terms of your insurance policy. If you are a resident of a fairly populated area, you may try searching for a holistic dentist online using keywords like "fluoride-free treatment."

You must also be mindful of the fact that some alternative treatments offered by holistic dentistry may not be covered under a regular dental insurance plan. It is recommended to talk through any doubts you may have about covered services with our professional dental team beforehand. Written proof from the clinic can also help your case in many situations.


Contact Us Today


Integrative dentistry performed under holistic guidance can yield positive outcomes in most areas of dental care. Contrary to popular belief, holistic dentistry does not sacrifice modern technology when it comes to devising treatment plans for patients. With advanced 3D x-rays, laser treatments, ceramic implants, and impression scanning, holistic dentists are taking the natural remedies to a whole new level these days.

A holistic dentist can also offer reliable solutions to some of the most overlooked health conditions arising from poor oral care such as snoring, apnea, and difficulty in breathing. Disordered sleep has been linked to many serious health conditions which tend to get worse over time if dismissed. Holistic medicines can offer a safe and definitive way of dealing with sleep disorders, as well.

If you have been contemplating choosing between traditional dental care and a holistic dentist, then consulting a dedicated health care professional might be the best way to go about it. At San Francisco Dental Arts we strive to make sure to provide all-round care for our patients, be it through general dentistry practices or a more holistic approach.

Depending on your preferences and history of medical conditions, our professional staff can formulate the most appropriate treatment plan to address, fix, and prevent the recurrence of those issues. You can either visit us at San Francisco Dental Arts or give us a call at 415-854-9396 to book your appointment today.