Dental Cleanings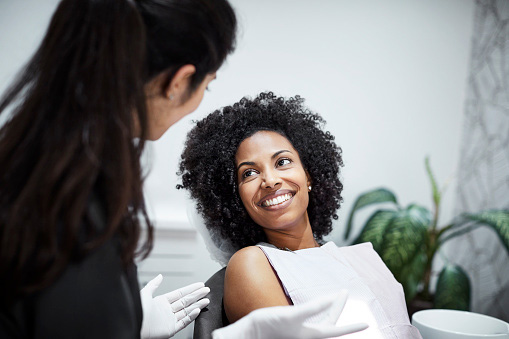 Brushing and flossing your teeth is essential, and while we try to keep our oral health at its best, sometimes we can't completely prevent plaque and tartar from building up in our mouths. Professional dental cleanings help improve your oral health and the appearance of your teeth.

It is recommended you have a dental cleaning twice a year to support the brushing and flossing you do at home, and to be able to detect any early signs of severe issues, such as cavities or gum disease. San Francisco Dental Arts offers a range of different hygienist procedures that ensure your mouth is always happy and healthy.


Routine Cleaning

Routine cleaning, also known as prophylaxis, is the most common cleaning procedure. It is carried out on patients who already have healthy gums and teeth, it is a simple and painless procedure. Using a small mirror, the dental hygienist checks your mouth for any issues you may have, i.e. inflamed gums.

Once they have checked your whole mouth, the dentist will then use a scaler to remove any plaque or tartar that may have built up around the gumline, or in between the teeth. This is an important part of the procedure as tartar can only be removed at a dental surgery, and not with a normal toothbrush.

This is followed by a deep clean from a high-powered electric toothbrush. The toothbrush removes any tartar left behind by the scaler. It is safe to have this done twice a year, any more than that could cause damage to the enamel.

A professional flossing is provided, which may seem unnecessary if you floss at home, but it acts as a more thorough cleaning. This is followed by a rinse with a fluid containing liquid fluoride and then a fluoride treatment. The fluoride treatment is a foaming gel placed on the teeth for 1 minute and helps protect the teeth from plaque for several months.


Other Cleanings

Gross debridement is a procedure normally performed on patients who haven't visited the dentist's office in over a year, who may be suffering from a build-up of hardened plaque. The procedure is similar to the routine cleaning, as it involves the thorough removal of any plaque build-up and tartar, but can vary in length of time depending on the severity of the oral problems found.

Deep cleaning, also known as scaling and root planing, is administered to those who have gum disease, or are at high risk of developing it. Symptoms of gum disease include bleeding or swollen gums and loose teeth. When plaque develops into tartar it can lead to gum disease or other complications detrimental to your oral health. Scaling and root planing is used to remove the tartar, hopefully alleviating any discomfort caused by the tartar, and reduces your risk of gum disease.


After the Cleaning

After the dental cleaning, your dental hygienist will provide you with any information you need to maintain your oral health, such as tooth brushing/flossing instructions, the recommendation of any dental products, and when your next appointment will be. Patients shouldn't feel any discomfort throughout the whole procedure unless they have neglected any of their oral health, which may have led to sensitivity in their mouth. San Francisco Dental Arts provides dental cleaning to ensure your oral hygiene is always at its best. Want to come in for a dental cleaning or dental exam? Call 415-854-9396 and we can arrange an appointment for you.