Periodontal Maintenance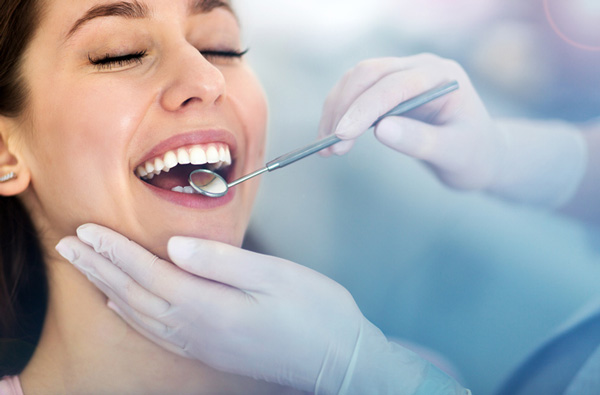 Periodontal maintenance is a procedure to control the spread of bacteria within the oral cavity. It is only performed on those patients who already have had periodontal surgery to treat periodontitis, or suffer from several oral complications such as bone loss, bleeding gums and exposed roots. Healthy patients will not need periodontal maintenance.

Periodontal maintenance is similar to a regular cleaning, that you should be having at our dentists every six months, but a periodontal maintenance is a more comprehensive cleaning, both underneath the gums and on the gumline, as patients with periodontitis are at a higher risk of bacteria overwhelming their oral health.

Periodontitis is a non-curable disease. Periodontal maintenance is used to control the bacteria in the mouth to prevent the condition from worsening. Healthy patients should not have the procedure done as it can be damaging to a healthy mouth.

At San Francisco Dental Arts we take periodontitis seriously and advise you come in every three months to have periodontal maintenance.


Periodontitis

Periodontitis is severe gum disease that has become an invasive part of a person's oral health. It begins as gingivitis, a mild inflammation that can cause bleeding when brushing and may cause swelling of the gums. Gingivitis can be common and is easily curable through the maintenance of good oral health and removal of plaque and tartar during a routine cleaning with one of our dentists.

If the gum disease is allowed to continue to worsen, the gum will begin to recede, as the bacteria release toxins, destroying the gums. At this point, patients have been known to also experience bone loss. Once it escalates further, the teeth will start to become loose as the bone support and the roots begin to weaken. The worst cases of periodontitis lead to tooth loss, pain when chewing and severe bad breath.


Procedure

Our dentists will advise you on the best way to ensure good oral health, as this will be the first measure to prevent the spread of periodontitis.

Nonsurgical procedures will be used if periodontitis is not too advanced, and will involve the removal of plaque and bacteria below and above the gumline. Rough areas of the gums are smoothed to discourage bacterial growth. Our dentist will assess any pockets that may have developed, and monitor them in the future.

It is important for a patient suffering from periodontitis to attend their appointment every 3 months. This will allow our dentists to stay on top of the periodontitis, and perform periodontal maintenance to prevent further gum recession and bone loss.

If periodontitis has become too advanced, surgery will need to take place to encourage the regeneration of gum. This will help strengthen the bone structure of the jaw, and prevent further tooth loss.

One of our dentists will set up a periodontal maintenance regime with you to ensure a careful monitoring of your periodontitis and oral health. Our dentists will advise you on the best techniques to brush and floss for cleaning your teeth and removing plaque, as plaque removal is key in preventing the advancement of periodontitis.

San Francisco Dental Arts is serious about periodontitis. To have a check-up, or to learn more about periodontitis, call us at 415-854-9396.