What Is Sleep Apnea?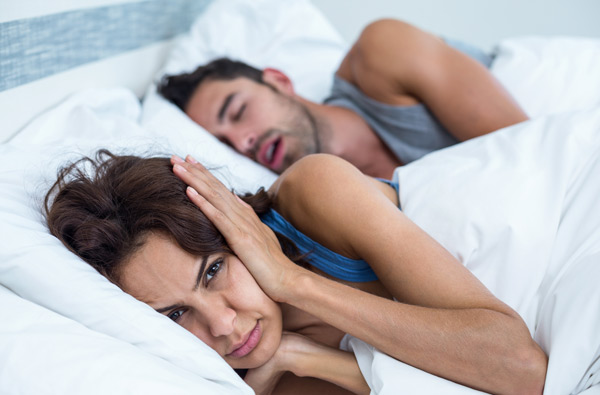 Sleep apnea is a sleep disorder that is typically associated with snoring, although some types of sleep apnea do not involve snoring at all. Sleep apnea has the potential to be very serious and harmful for the person suffering from it, and you shouldn't feel ashamed to speak up about your condition.

Sleep apnea causes the person affected to stop breathing multiple times during the night; if left untreated, it can lead to a number of health problems. Luckily, there are plenty of treatments and therapies, San Francisco Dental Arts is here to help you through your sleep apnea symptoms.

There are two types of sleep apnea, the most common of which is obstructive sleep apnea (OSA), OSA causes the muscles at the back of the throat to relax to the extent that normal breathing is made difficult. The other type, central sleep apnea, is due to a failure in the brain's signaling of the muscles to function. This causes the throat muscles to act incorrectly when the sufferer is sleeping.


Apnea Symptoms

Loud and chronic snoring is the clearest indicator of sleep apnea, especially if it wakes the sufferer and disrupts their sleep continuously. Insomnia, night sweats and teeth grinding can also be indicative of sleep apnea.

Sleep apnea also has symptoms during the day as it affects the quality of sleep and therefore the energy you can exert during your daily tasks. If you feel excessively fatigued, have a lack of concentration, and headaches when you wake up, you could be suffering from sleep apnea. It is best to come in and see one of our dentists, who can help assess your symptoms and whether you should seek treatment.


Treatment for Apnea

Once sleep apnea has been properly diagnosed, you may be prescribed a mouthguard to help prevent teeth grinding and open the airways wider. Our dentists will probably recommend a custom-made mouthguard, as it will fit your mouth comfortably, and should not disrupt your sleep pattern.

Alternatively, a Mandibular Advancement Device (MAD) is a type of mouthguard that pushes the bottom jaw gently forward, which also helps maintain the opening of the airways.

If mouthguards aren't decreasing symptoms, a Continuous Positive Airflow Pressure (CPAP) machine can alleviate symptoms. Through the use of a face mask, the CPAP allows a flow of air to be constantly fed to the patient, relieving the symptoms of sleep apnea.

It is well advised to visit us if you have the symptoms above, as causes could be due to tonsils or an overbite. We can assess whether you need to visit the orthodontist or a different specialist. It is also good practice to visit your GP, if the cause is not related to the teeth or mouth.

Sleep apnea can be a serious condition that could lead to strokes and even heart attacks, if left untreated. When experiencing severe symptoms, it is very important to book an appointment with us or see your GP. Sleep apnea is treatable, and has a range of solutions. Book an appointment at San Francisco Dental Arts and start your journey to an easier night's sleep. Suffering from sleepless nights? It could be related to your oral health. Book an appointment now at 415-854-9396.