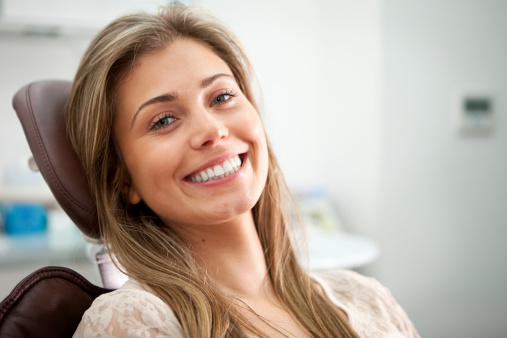 Invisalign is an excellent option in discreetly correcting alignment issues in your most visible teeth. This system of clear aligners allows you to enhance your smile without the awkward look of brackets and wires of traditional braces. Working together, we can help you achieve a professional look faster, easier, and best of all, most people will never know.

Invisalign is often discussed as an updated, modern take on traditional braces. In some ways this is true. Some malocclusions will benefit more from the direct care that braces provide, but most patients, especially our adult patients, generally want to improve the appearance of their teeth such as gaps and spacing. Invisalign allows us to correct some of the most common dental bite issues including the appearance and spacing of teeth.


What is Invisalign?
Invisalign is a treatment that includes a series of silicone aligners designed to fit over your teeth. The fit of the device is firm, applying pressure in specific ways to make tiny movements in your teeth. Each aligner is customized to work as part of a plan to meet an end goal that was decided upon during your consultation.
Is Invisalign Right for Me?



The best way to know if Invisalign treatment is right for you is through a consultation with a member of our team at San Francisco Dental Arts. Invisalign aligners can assist in the correction of a wide range of malocclusions, including an overbite, underbite, crossbite, gaps and spacing.

We can discuss treatment and candidacy better following an evaluation.




Invisalign provides orthodontic treatment to your most visible teeth. By simply wearing a series of clear aligners designed with your needs in mind, we can close gaps, correct spacing, and improve the look of your smile.




Why Does Invisalign Come with More Than One Aligner?
Traditional orthodontic treatment with metal braces includes appointments for tightening or changing the wire. This is how an orthodontist shifts and moves your teeth. Invisalign does not use a wire, rather your tightenings are completed through changing your aligner from one to the next. Each aligner is predetermined to meet the end goal. The patient wears an aligner for about two weeks before simply moving on to the next aligner in the series.
Why Do People Love Invisalign?

Our patients love the clear aligner system. It includes a wide range of benefits, such as:

| | |
| --- | --- |
| • | Discreet: We may want the look of perfected teeth, but the road to obtaining them with braces is not attractive. Our patients love the discretion that Invisalign provides. Most people will never know you are wearing them. |
| • | Removable: Overall, we want our patients to wear their aligners a majority of the day, but they are removable when needed. This can be a huge benefit for patients who play sports, participate in outdoor activities, play instruments, and more. |
| • | Easy to Clean: Braces are known for getting food and debris stuck in them. They can be difficult to brush and floss. With Invisalign, you simply remove the device and brush and floss your teeth as normal. You then brush and rinse your aligner. No added fuss, as cleaning is simple. |


Invisalign may not be the best option for some alignment issues, but can be highly beneficial for many. We invite you to learn more about Invisalign aligners and our other dental services at San Francisco Dental Arts. We can help you have a beautiful smile.